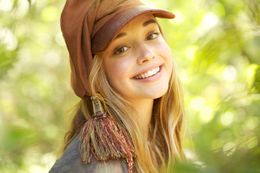 Hats are truly statement setters that can turn an ordinary outfit into couture fashion.  Coupled with scarves and boots, hats are the equivalent of icing on the cake.
My favorite do it yourself hat is the baseball cap, because the transformation from the original to the re-purposed hat is unbeatable.  Your hat will always be more interesting and notable than the hat you started with.
For the hat in this illustration, I used last season's furniture samples from a home furnishing store. I covered the bill with a leather sample and used a faux suede sample for the hat design.  A home furnishing curtain tie tassel finished it off! 
Darcy