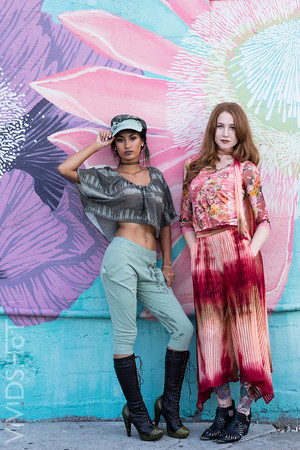 Fall is the season to add a little complexity to your daily attire.  As the weather and colors turn, let your wardrobe follow suit. Have plenty of coordinated 'layers' to pick from.  Fall is the season to pair an unlikely color with two compatible ones, such as a plum hoodie over a rust top paired with olive jeans.

I recommend hanging all your 'fall' clothes together, so the temperature of the day and style of a particular 'activity' can orchestrate what a particular ensemble should look like.  Make sure to include your hats and scarves, as these are essential fall accessories!  And can 'make' or 'break' an outfit.

Another wardrobe tool I use are the hangers designed for multiple pairs of pants. Instead of a different pair of pants on each arm, I will use those hanger arms for all my clothing that is suitable for a range of weather in a particular colorway. This way, I don't have to go looking in drawers or through closets for any particular item, they are all grouped together.