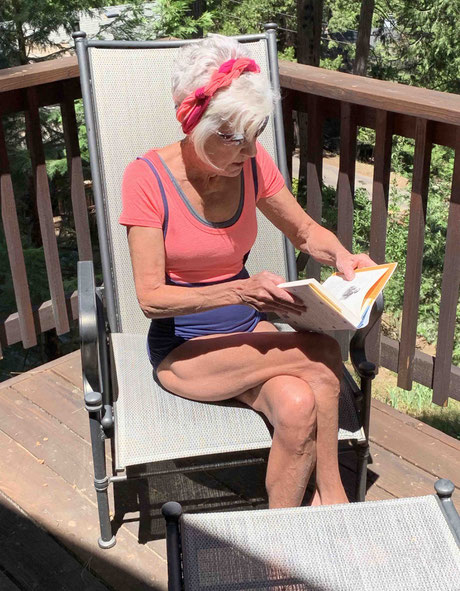 Most women find shopping for bathing suits a horrible experience that brings little to no satisfaction,  The window for selling bathing suits is short, unless you are a resort wear destination brand.  In which case shoppers have to order on-line in order to try them on. And finding styles that flatter is difficult, as modesty requirements vary considerably amongst body types and ages of shoppers. Which also makes ordering on-line risky as any postage back is on your dime.
But there is a solution! Make your own! Bathing suits do not require much fabric, so your chances of finding a fabric that you like in a discarded garment are good.
Most women have mastered the comfort and fit of undergarments; use these undergarments as a pattern guide for your suit. Or make a bottom and cover the bra section of an old bra with the same or complimentary fabric, and leave the hook and eye closures and straps as is. 
For this suit I used a high waistline and suspenders to make it easy to mix and match. A sports bra underneath gives me support, different color t-shirts turn this one suit into many.
The hair band has been cut from the bottom of the t-shirt pictured, and knotted for drama and fit. It's a great accessory as most t-shirts are too long and/or bulky to tuck seamlessly under a stretchy fabric.