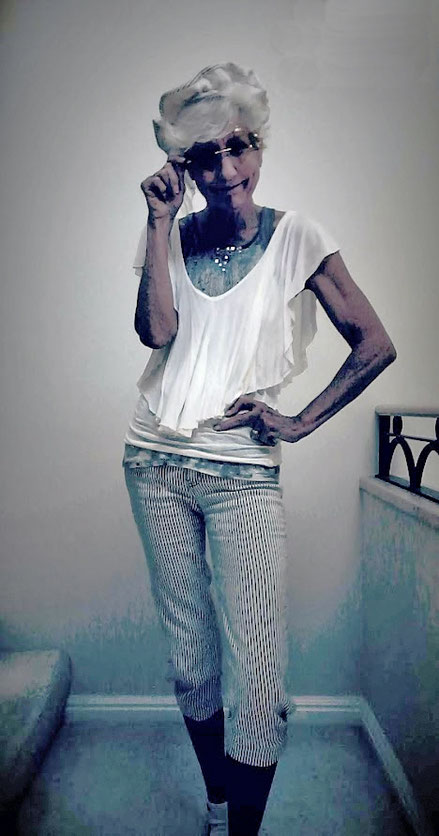 Love this photo for it's poster like qualities, and dramatic lighting. I've often touted the power of photography in my fashion blogs, and will use this blog to repeat my message; the better the photograph, the more views it gets, the more it sells, and in my case, the more it influences.
Zo Magazine is hosting their Touch of Blue Expo (https://zomagazine.com/blue-expo/) that includes a fashion component, the Blue Fashion Construct photography contest (https://zomagazine.com/blue-fashion-construct/). This photograph would fit right in if the resolution was better (ah cell phones...), so I will post it here for fun instead!
All items in this ensemble were pre-loved, including the flowy white top that was a 'hand-me-up" from my daughter, Morgan. The blue beater top underneath has been spray painted, and embellished with sequins and beads. The pants were thrifted bell bottoms that I shortened into capris. The hat is  an elastic brim circle that is fashioned from leftover fabric from the pants.