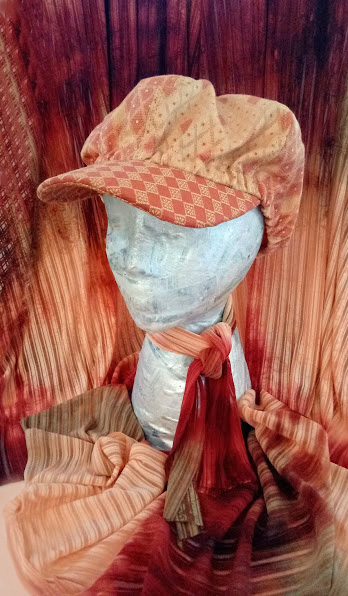 Some days we do not want to think about what to wear.  When there is no particular event to attend, nobody on the calendar to meet, just normal routines to attend to.  Shopping for example:  It would be nice if you did not run into anyone while you are out, because you do not want to spend any effort dressing for the supermarket!
Hats are great tool for days like this, they frame your face without any effort on your part, except to find the right hat to suit the season, your coloring, and your mood!  A little extra effort to coordinate your handbag with said hat can make your choice of hat even easier than grabbing your car keys.
Hats are an asset in other ways as well. They can disguise a 'bad hair day', cover grey roots, add a quick fix when there is no time for a hair wash that day, tied you over between visits to your hair stylist, or simply put, cover your ass (head really) when your hair style is not getting the job done.  They also come in handy when hair is genetically thin, or non existent due to illness.
Whatever 'hat' you decide is the most flattering style, invest in a few colors or prints that work with your seasonal wardrobes (make sure to pick the right fabric blends to keep you warm in the winter and cool in the summer).
If you wear lots of black in the winter, maybe break this up with a hat and scarf that combines black with another color (red is a great winter color), so that you pop the black a bit.  A great spring combination is black and white, so that when the weather is warmer you can work some white into your winter wardrobe, and pull the colors together with a black and white hat!